Maternity Leave Entitlement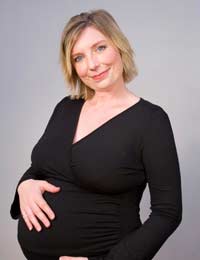 Expectant female employees have more rights and benefits than ever, and so it is vital that you are fully aware of what treatment you should expect from your employer.
How Much Maternity Leave?
Most female employees have the right to take up to a year's (52 weeks) maternity leave when pregnant and having a child, irrespective of how long they've worked for their employer. The only employees that are not entitled to this right are female police officers, women serving in the armed forces, share fisherwomen, self-employed women and those normally employed abroad.
How much leave you take and when it is taken is largely down to you although the law does dictate that you must take at least two weeks leave immediately after the birth – four weeks if you work in a factory.
Maternity Pay
At present as maternity pay you are entitled to receive 90% of your salary for the first six weeks of your maternity leave, followed by an upper limit of £135.45 a week for a further thirty-three weeks. This is called the Statutory Maternity Pay (SMP).
The dramatic maternity leave period increase, which came into effect on April 1st 2007, has sparked a great deal of controversy. Some commentators have said that it will sabotage women's careers because by having to give women a year off work after the birth of each child employers will think twice before offering a job or promotion.
Maternity Leave and Paternity Leave Imbalance
Such generosity maternity benefits also said to further ingrain the outdated perception that it is a mother's responsibility alone to bring up children, and go against the modern, more socially evolved notion that both parents are equally responsible for their family's care. This is highlighted by the fact that in comparison to the fifty-two weeks maternity entitlement for women, UK fathers are currently only allowed a meagre two weeks paternity leave. However, this is expected to change.
Job Contract Rights and Benefits
Not only are expectant employees entitled a generous leave allowance but they are also well served by employment rights.
In addition to the same contract rights – such as company benefits - you would expect if still working, you are also given immunity against redundancy, dismissal or unfair treatment as a result of your pregnancy. All employees, no matter how long they've been with the same employer, are entitled to paid leave for antenatal care. You may also be able to claim maternity grants, free prescriptions and dental care and child benefit once your baby has been born.
It is worth bearing in mind that you are much better served by rights and benefits when you are expecting than when you have actually given birth. Employers can be more flexible with regards to maternity leave than the law demands and so it is a good idea to try to modify your rights to your specific needs if possible.
As your maternity leave will likely cause a degree of disruption within your organisation, it's only fair that you give your employer sufficient prior notice. You are expected to provide your employer with written confirmation that you are pregnant, when the baby is due and the date you would like the maternity leave to start. This should be submitted by the end of the 15th week prior to the baby's due date. In return your employer will be expected to write back to you within twenty-eight days confirming the date you are expected to return to work.
You might also like...