Office Politics Almost Ended My Career: A Case Study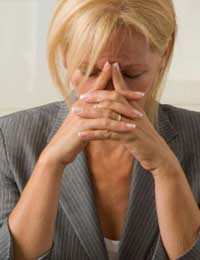 After ten years working in the same office, Joan Mainwaring decided she needed a change. She successfully obtained a job as a deputy Head of Service with a different company. Joan had no idea, however, what she'd let herself in for.
First Day
"I'd spent a happy ten years with my previous company. The office was pleasant, the staff were friendly, and management encouraged positive communication about work issues. I wanted promotion, however, and because staff turnover was so low, I knew I had to look elsewhere.
"From the first day with my new company, I wondered if I'd made a mistake. It wasn't just the new environment and faces, it was the talk the Head of Service, Richard, had with me.
"Richard made it clear that he rarely, if ever, went out into the main body of the office. He preferred to work in his room on the other side of the corridor. Instead, I was to sit in a corner of the main office and be his 'eyes and ears'.
"I didn't contradict Richard – after all, I'd just joined the company – but it sounded odd that as his deputy, I was to report on staff activities. He mentioned nothing about providing guidance, meeting targets, or all of the other things I'd expected.
Personality Problems
"I wondered how the staff would react to this – and I soon found out. It seemed that the previous incumbent of my job had performed the same role for Richard. As a result, all the staff were wary of me. They were polite, but guarded in their responses whenever I spoke to them.
"The situation became clearer thanks to a relaxed and cheery supervisor named Andrew. He was the only person who opened up to me on that first day. He explained that there'd been an ongoing personality clash between the previous deputy Head of Service and the staff. This was due to the fact that this person had reported on them daily to Richard – and in a negative fashion.
Culture Shock
"This all came as something of a culture shock to me. How could Richard run an efficient office, I wondered, if he didn't lead from the front, and if he used his deputy as, in effect, a spy?
"The following few days confirmed my initial concerns. I attended one of the team meetings, and it was clear that the staff didn't want to say anything in front of me. In fact, the meeting was simply a short chat from the supervisor – there was no two-way communication.
"I later asked Andrew if this was usual. He told me that even if I hadn't been at the meeting, staff would not have contributed to any work-based discussion. They were more likely to gossip about other matters.
"I then decided to review office working practices. I discovered that people did what the supervisors told them, and no more. Consequently, procedures were out of date and cumbersome. There was no joy or interest in the work.
Finding a Way Forward
"To my mind, this was office politics at its worst. Richard, the Head of Service, distrusted his staff and didn't value any contribution they might make. In fact he gave the distinct impression he wanted as little to do with them as possible.
"I have to admit this depressed me. I even rang my old company to ask for my job back, but they'd already appointed someone to replace me. Rather than ruin my career altogether by simply leaving, however, I realised I had to take action.
"I suspected Richard was something of a lost cause. I therefore decided to set up my own programme to encourage open communication between staff and management. My aim was to improve efficiency and create a more relaxed and friendly working environment.
"I ran my ideas past Richard, of course, but he was hostile to any change. So I spoke to the supervisors and told them what I planned to do. I felt that if efficiency did increase in a measurable way, Richard could hardly object.
"Interestingly, the supervisors appreciated my openness with them. This was evidently a new experience. I told them it wouldn't be easy, but I wanted them to relay this more open approach to staff. I knew people would be cynical at first, but we had to work at improving communication channels and avoid any personality clash.
The Result
"Matters have improved because the office is now a much friendlier and more effective place to work. It took some time to achieve this, however. Richard is still in post, and he hasn't changed. Nonetheless, I'm determined not to let Richard's brand of office politics win the day."
You might also like...
Is this a true story? Which company did she work for?
JJT23
- 10-Apr-17 @ 12:54 PM