What are the Sources of Workplace Conflict?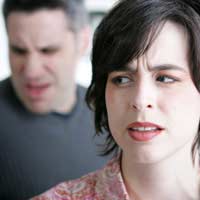 In order to manage workplace conflict effectively, it is first necessary to understand the sources of conflict in the work environment.
With its dense assemblage of dynamic and interdependent employee relationships, the workplace is a fertile breeding ground for conflict. Recognising and dealing with the factors that may potentially lead to clashes can have a positive impact on workplace harmony and productivity.
Conflict in the workplace is sparked by the clash of needs, goals, values and interests between two or more employees, particularly where they care about the outcome. Its sources can include a variety of interpersonal, organisational or external factors.
Interpersonal Conflict
Conflict between work personalities is perhaps the most obvious type. As the average workplace is a vibrant melting pot of personality types, ages, races and ethnic backgrounds, there exists a great potential for interpersonal conflict. As well as clashes between mismatched personality styles and language, this might include gender, racial or sexual discrimination or harassment.
Some people court danger by bringing the stresses and strains of their home life into the workplace. Trouble may also arise when ambitious success driven employees work alongside apathetic type who simply sees work as a means to pay the bills.
Organisations that are concerned about the effects of interpersonal conflict have reportedly utilised confidential surveys, interviews and discussion groups to help determine the potential sources of clashing relationships and uncover a solution.
Organisational Factors
The workplace organisation can also lead to a wide range of sources of potential conflict. Chief amongst these are arguably those relating to the workplace hierarchy and management of labour.
For instance interpersonal tensions between supervisors are employees are heightened by the difference in power, with one party responsible to the other. There is potential for conflict in the allocation of resources, responsibilities, duties and workload because these can provoke resentment, stress, conflicts of interest, as well as unnecessary competition and disagreement.
For example if management do not clearly define an employee's responsibilities then there is a strong risk of conflict arising through decisions made or actions undertaken in the ill-defined area of responsibility.
Open Communication Solution
One of the key methods of stopping organisational conflict before it has chance to breed is by cultivating an atmosphere of open communication. A productive workplace relies on the cooperative relations of each of its members and if they are not encouraged to air their feelings and opinions then conflict will be driven underground where it will grow, fostering feelings of resentment and misunderstanding until it eventually bubbles back to surface in an unrestrained fury.
The Changing Workplace
Conflict is also a side-effect of the workplace that is ever changing and modernising. Considerable levels of stress is caused by disruptive changes such as management changeovers, company downsizing as well as changes prompted by company reorganisation and technological advancement, such as when a new computer operating system is introduced.
Depending on the workplace in question, there are a wide variety of external factors that can prompt conflict in the workplace. These could include economic pressures sparked by recession, competition and changing markets, and also - particularly with public organisations – political pressures.
Conflict is a Indicator for Change
Workplace conflict is commonly viewed as something wholly bad that should be avoided at all costs. However, it is actually a normal and necessary part of our professional, and personal, lives. In the right environment and when treated with respect conflict can be harnessed as a positive force. It is only damaging when it is ignored or mishandled. It is through conflict that we become aware of changes that need to be made for the better.
You might also like...