Seeking Advice about your Career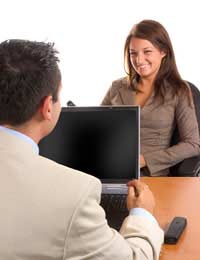 Your friends and family are ill-qualified and your employer has a vested interest, so who you turn to when seeking sound advice about your career?
Who can give me impartial advice on Career Development?
Maybe your job is getting you down, it's not exciting you anymore and you're getting complacent and a mite bored. Who do you turn to for advice about seeking a promotion or a new challenge?
When that question rears its head in surveys more often than not the answer is revealed as our friends and family. Although there is nothing wrong with asking advice of your nearest and dearest – they know your personality and moods better than anymore and can give you that all important push in the right direction – they are not well qualified to give you the expert advice you really need.
Career Advice from an Insider
If you reach that juncture in your job and career where you're uncertain about which way to move forward then you need the help of someone that has an inside knowledge of the industry you work in, who is aware of the training and development opportunities available and who knows what hoops you need to jump through in order to achieve promotion.
Naturally your first thought might be someone in your current employment. More than anyone they're going know the in and outs of your company and what training and promotional opportunities are on offer. However, they might well be knowledgeable but, being on your company's payroll, are they impartial? Their advice may be more sympathetic to their employer's interests than yours.
Seeking Career Advice Services
Even outside of the workplace, impartial advice is surprisingly difficult to come by. If you knock on the door of a recruitment consultant, for instance, then their mind will be focused more on the fat commission they will receive for filling a vacant position than the fulfilment of your career potential.
A browse through your local Yellow Pages may produce the odd Careers Advice service but how do you know the expert advice you receive for a princely consultancy fee is any better than that your pals proffered down the pub?
The government does sponsor special careers guidance services, which may be of help, but these are largely aimed more at the long-term unemployed than the unfulfilled employee seeking new challenges.
Career Development Guidance for Graduates
If you are a graduate and not too long through the university gates then it is always worth paying a return visit to your place of higher learning. They do always say that you're a member of your university family for life not just for your three or four years in residence, so why not hold them to that and ask your adoptive parents for some constructive advice.
If your career path has stuck to the path laid out in your undergraduate studies then it is worth contacting your old tutors and lecturers directly for some specialist advice. It should not be seen as a backwards step and you may be pleasantly surprised by the response.
If you've graduated within the last three years then many universities are part of a scheme which allows any graduate to receive independent careers advice at any membership institution for free.
Internet Advice
For free and impartial, but more general, careers advice then the Internet provides a useful service. Learndirect's 'Career Advice' provides a great source of information for those unhappy in their current jobs as well as an advice line. Guardian Jobs and Monster also offer sensible career tips and advice.
You might also like...