The Fall and Rise of a Team: a Case Study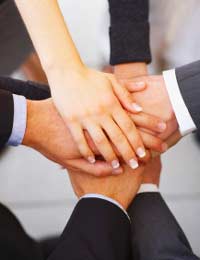 Stefan Meylansky is a team leader who has worked for a number of travel companies around the world. He specialises in turning round the fortunes of failing teams. This is one example from his recent experience.
The Signs of Failure
"A well-known travel and leisure group asked me to spend a season with a sales team based in the Mediterranean. The group had spotted the obvious signs of team failure – a sharp drop in sales and a rise in customer complaints. It wanted me to reverse these trends, and discover any other failings and correct them.
"A few days later, I joined the team as a temporary team leader. Without delay, I held a meeting and asked for people's feelings about current team performance. Even allowing for a natural reluctance to speak in front of someone from head office, I was surprised at everyone's reticence. Most of them had significant work experience, but they lacked any 'get-up-and-go'. They were a team without direction.
An Analysis of Strengths and Weaknesses
"At this first meeting, I was at pains not to lay down the law but to listen. To avoid long periods of silence, I came prepared with various questions to stimulate discussion.
"These soon ran out, so I passed out a self-assessment questionnaire to each team member. This consisted of a series of questions aimed at finding strengths and weaknesses.
"The exercise went surprisingly well because I received back comprehensive answers from everyone within an hour. I then closed the meeting and asked everyone to return the following morning.
Team Building
"That afternoon and evening, I collated and analysed the results of the strengths and weaknesses questionnaire. I then drew up a chart that contained the names of the team and their particular abilities. I left out the weaknesses, but made a separate note of them.
"The next morning, I showed the chart to the team. The team members were surprised at just how strong their combined abilities were. I then asked them why, in view of these obvious skills, the team was failing. This set them thinking, and a very lively discussion ensued.
"I wrote down the main points that came from this discussion. I wasn't surprised to find that the team members felt demotivated; lacked clear direction; and were uninterested in their work.
Team Outing
"My job was now to resolve this situation, and thereby improve the team's performance. The first thing I did was organise a night out for the team at a local restaurant, followed by a trip to the local casino. To help, I convinced head office to pay for the meal.
"The outing was a success because it brought the team members together in a relaxed and informal way. They particularly enjoyed the casino: two of them had a successful night on the roulette table with the rest of the team cheering them on.
Playing to Strengths
"After this, I arranged regular weekly meetings with the team. Before each one, I invited suggestions for the agenda. I then ensured that everyone knew what we were to discuss.
"I also delegated various tasks, using the strengths and weaknesses analysis from earlier on. For example, I asked one team member who was good at statistics to present the sales figures to the team each week, and another to keep a record of these in graphical form using her computer skills.
Communication and Motivation
"By giving team members specific responsibilities, I obliged them to take an active part in every meeting. This improved communication no end.
"The other major issue I wanted to address was motivation. Emphasising sales targets helped a little, but these had already been in place anyway. More importantly, I made a point of speaking to each team member outside the meetings, and listening to what they had to say.
"When the team members realised I was considering their ideas - and in some instances putting them on the agenda of meetings and implementing them – motivation improved.
"I am pleased to say that by the end of the season, the team had met its sales target. The team members were also pulling together in a purposeful way. In other words, they were engaging in positive communication with each other, and enjoying their work."
You might also like...