About Our Site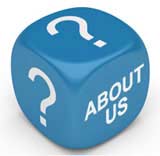 WorkCommunication was formed to offer a unique reference point on how to communicate effectively in the workplace.
Effective workplace communication can lead to a successful career, and a happy office or factory environment. Poor workplace communication can result in disgruntled colleagues, missed promotion opportunities, and even disciplinary action.
Wherever there are human beings, some level of communication takes place. If managers and staff fail to give enough thought to how and why such communication is necessary, all manner of problems occur. Meetings become pointless; employees miss the point of presentations; and requests for work fall on deaf ears. There is also the ever-present danger of conflict arising among workers and management from simple misunderstandings.
We have created the WorkCommunication website to help resolve such problems. On out site there are more than thirty articles about the most significant workplace communication topics. In turn, we have placed these in nine categories that any worker can instantly recognise employee relations, bullying and harassment, complaining, interview communication, managing staff, meetings and presentations, workers' rights, working as a team and your boss.
Every one of the features in these categories can help you with common problems of communication at work. The WorkCommunication website provides an excellent opportunity for you to improve your understanding of this vital subject. Browse through the site now and see for yourself.

Related Articles in the 'Site Information' Category...