What can you do about Harassment?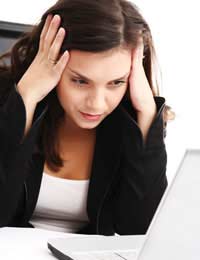 Harassment or bullying at work can be a stressful and debilitating experience that can completely destroy confidence, but if you are a victim what can you do about it?
Don't Suffer in Silence
If you are being harassed in the workplace then the first rule is don't suffer in silence. Anyone that has been a victim of harassment or bullying will confirm that it is a distressing experience that can wear away confidence if allowed to persist. Employees that have suffered harassment in the workplace have, for example, found their confidence in their abilities crumble to the point where they do not have the self-belief to get a job anywhere else.
Keep a Diary of Events
You should begin your preventative action by keeping a detailed diary documenting the incidents of harassment, including details such as when each took place and the person responsible.
You could also ask a colleague to note down their observations when an incident occurs. This will help you to analyse the situation and clarify that the perpetrator's behaviour is out of order.
Confront the Culprit
If you feel confident enough then your first step in tackling the problem should be to confront the individual you believe to be harassing you and explain your feelings and ask them to change their behaviour. It is fairly common for those accused of harassment to be unaware of the harmful effects of their actions.
If their behaviour persists, whether you've talk to them or not, then you will have to refer the matter to a third party. Enquire as to whether your employer has a policy on harassment in the workplace and refer to it for guidance on the next step you should take.
Support and Advice
Organisations that have a harassment policy often employ trained counsellors to whom you can talk to in confidence. Alternatively if this service is not available then ask for a private word with a member of the personnel department or another manager or more senior member of staff.
You may also consider using your organisation's grievance procedure to make a complaint. This is a formal method of resolving a problem you have at work. Once a complaint is raised then an informal resolution will be sought – using your immediate manager or if they are the subject then the next most senior person – and if this proves unsuccessful then the matter will progress to the full formal procedure which includes a written statement, a meeting and an appeal.
Further Formal Action and Support
The grievance procedure is a necessary forebear to further formal action. For example, if the harassment relates to sexual or racial discrimination then following contact with the Equal Opportunities Commission or the Commission for Racial Equality, it is possible to take a claim to an employment tribunal if you are not satisfied by the grievance procedure. Such a claim must be made within three months of the act of harassment and should only be pursued if well advised to do so.
Other options available to you include talking to the Citizens Advice Bureau, an officer at the ACAS, staff at a Law Centre or - if you're happy to pay for the privilege – a solicitor. If you are a member of a trade union then you can also pay a visit to your union representative.
You might also like...