How to Communicate Positively With SCAMPER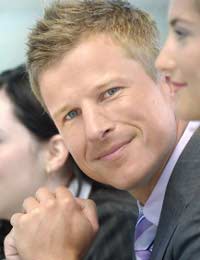 SCAMPER is an acronym. It summarises a technique for positive communication.
S is for substitute
C is for combine
A is for adapt
M is for modify
P is for put to an alternative use
E is for eliminate
R is for rearrange
Positive Communication
Positive communication at work relies on positive thinking. It's hard, though, to think positively all the time.
There are pressures in the workplace that act against positive thinking. The poor state of the economy may be damaging an organisation and its staff. A new law may be forcing an organisation to rethink the way it goes about its business. Increasing competition in the marketplace may be eroding an organisation's profits and putting jobs at risk.
SCAMPER is a way of thinking and communicating positively despite such problems. Its seven key words prompt questions. Managers and staff can use these questions to come up with fresh ideas and new approaches. These may help an organisation address the challenges it faces.
The SCAMPER categories, and examples of what each one refers to, are as follows.
Substitute
When faced with a negative situation, a manager or worker should ask if there's a substitute. An organisation's product, for example, may be selling badly. Instead of accepting this situation, the question to ask is whether the organisation can use its resources to make a better and more popular product.
Combine
Sometimes at work, too many people or processes can be involved in one issue. The result is bad feelings all round. To resolve this, it's worth asking whether the organisation can combine materials, products or jobs to make matters run more smoothly.
Adapt
An organisation may not have changed its structure, products or services for years. Questioning why this is so, and adapting the workplace, or the products and services, can move an organisation forward. Success and profitability may improve.
Modify
Modification is similar to adaptation. The type of question to ask is whether modifications to work processes, for example, can boost morale, cut costs and raise profits. Modifying such aspects of work can lead to positive change.
Put to an Alternative Use
Occasionally, it's possible to change a negative situation into a positive by putting something or someone to an alternative use. A member of staff, for instance, who is unhappy with his or her current role, may work more productively elsewhere in the organisation. The purpose here is to question why an organisation should not use alternatives.
Eliminate
Elimination isn't as drastic as it sounds. It refers to a questioning process that aims to cut out unnecessary processes and bureaucratic hurdles. The result is a simpler and more effective approach to making a product or providing a service.
Rearrange
Questioning how to rearrange matters at work can throw up innovative and successful ideas. These ideas may cover any aspect of the workplace from the way in which a production line runs to the total overhaul of a product or service.
Categories
These are the seven SCAMPER categories. The questions related to each of them will differ according to what an organisation does.
Developing the questions and asking them, however, encourages positive and creative communication. This in turn helps overcome challenges and leads to an enthusiastic outlook among managers and staff.
You might also like...