Don't Hide Behind Jargon at Work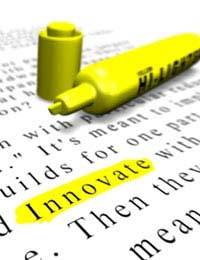 Faced with a business problem, it's all too easy to hide behind jargon. Jargon can baffle the person at the receiving end, and provide an escape route for the user. The business problem still remains, however, and using jargon can even make it worse.
Difficulties
To be fair, jargon can be hard to avoid, especially in a workplace where people use it without thinking. Before criticising jargon, therefore, it's useful to understand what it is.
Jargon is a group of words or phrases members of a profession use for aspects of their work. In principle, there's nothing wrong with this. Engineers, for example, have to create words for machinery parts that they've invented.
This isn't the problem, however. The difficulty with jargon arises when people use it needlessly. To deliberately introduce jargon into a conversation with a person from a different work background verges on rudeness. Yet this happens all too often.
A further difficulty is the delight some people take in using complex words and phrases as jargon. There's a pomposity about those who prefer to say "facilitate" rather than "help" or "worklessness" instead of "unemployed".
Understanding
Anyone talking jargon with someone who cannot follow it should immediately stop. After all, communication has little value when only the speaker fully grasps what he or she has said.
If speakers or writers must employ jargon with an outside audience, they should explain it. Many seem to think that such explanations are unnecessary – but they should ask themselves if they want people to understand them.
This, of course, is why some people use jargon. They don't want clarity and awareness. They're covering the fact that what they're saying has no meaning.
Complexity
People who favour complex language may not be saying anything without meaning, but they are nonetheless causing confusion. Over the years there have been many examples of long-winded sentences that use unnecessary phrases and words.
Substituting pompous phrases for simple ones is particularly popular. For instance, "blue sky thinking" for "clear thinking'; "citizen empowerment" for "people power"; "external challenge" for "outside pressures"; and "improvement levers" for "helpful ideas".
Respect
This approach to language shows a lack of respect for listeners and readers. In the public sector, jargon prevents people understanding, and therefore benefiting from, the 800 or so services local and central government offers.
In the private sector, jargon is bad for business. At its worst, it covers errors and distorts the true situation.
Politicians sometimes use jargon when they are unwilling to speak candidly. This is one of the reasons why politicians have a poor reputation for plain speaking.
Government Schemes
There are schemes, however, to combat jargon.
The Local Government Association (LGA) has recently published a list of 200 jargon words and phrases. The LGA believes that public bodies should stop using these words when they talk to people about their work and services.
For 30 years, the Plain English Campaign has promoted clear and concise information. The campaign highlights examples of what it calls gobbledygook, and gives annual awards to the most appalling examples.
Effective Work Communication
Such initiatives publicise the harm that jargon causes. When used deliberately, jargon is a form of dishonesty. Its original Middle English meaning of twittering, chattering and gibberish helps make the point that it's an obstacle to effective work communication.
You might also like...